.
The Vitamin, Supplement & Skin Care Shoppe
Here at Riverdale Wellness we only carry the very best, highest quality nutritional supplements.  Most of these supplements are primarly sold to MDs, Chiropractors and other Health Professionals to prescribe to their patients.
At Riverdale Wellness we can now make these supplements and skin care products available to you at a discount off the retail price and additionally offer you the customer a free consultation with every purchase.
The following is just a short list of some of the brand name supplements and skin care products that we carry.  If you are presently using a brand that you do not see on this list please let us know and we will see if we can get it for you or match it to a similar formula.
Simply click the green Emerson Shop Now eLink on the top of this page and enter the access code Health to get started.
Allergy Research Group    

DaVinci Labs    

Gaia Herbs    

Garden of Life    

Guna Inc.    

Bio Nutritional Formulas    

Herb Pharm    

Hylands    

Innate Response    

Integrative Therapeutics    

Jarrow Formulas    

Klaire Labs    

Life Extension    

Longevity Science    

Metagenics    

MMS Pro    

Mucos Pharma    

Native Remedies    

Natures Way    

Nelson Bach    

Newton Homepathics    

Nordic Naturals    

North American Herb and Spice    

NOW    

Nutricology    

Progressive Labs    

Pure Encapsulations    

RX Vitamins    

BHI-Heel Homeopathics    

Sun Chlorella    

Unda    

Vital Nutrients    

Wakunaga    

Weleda Body Care    

Zand Herbal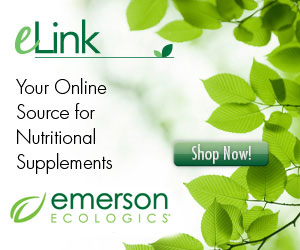 .